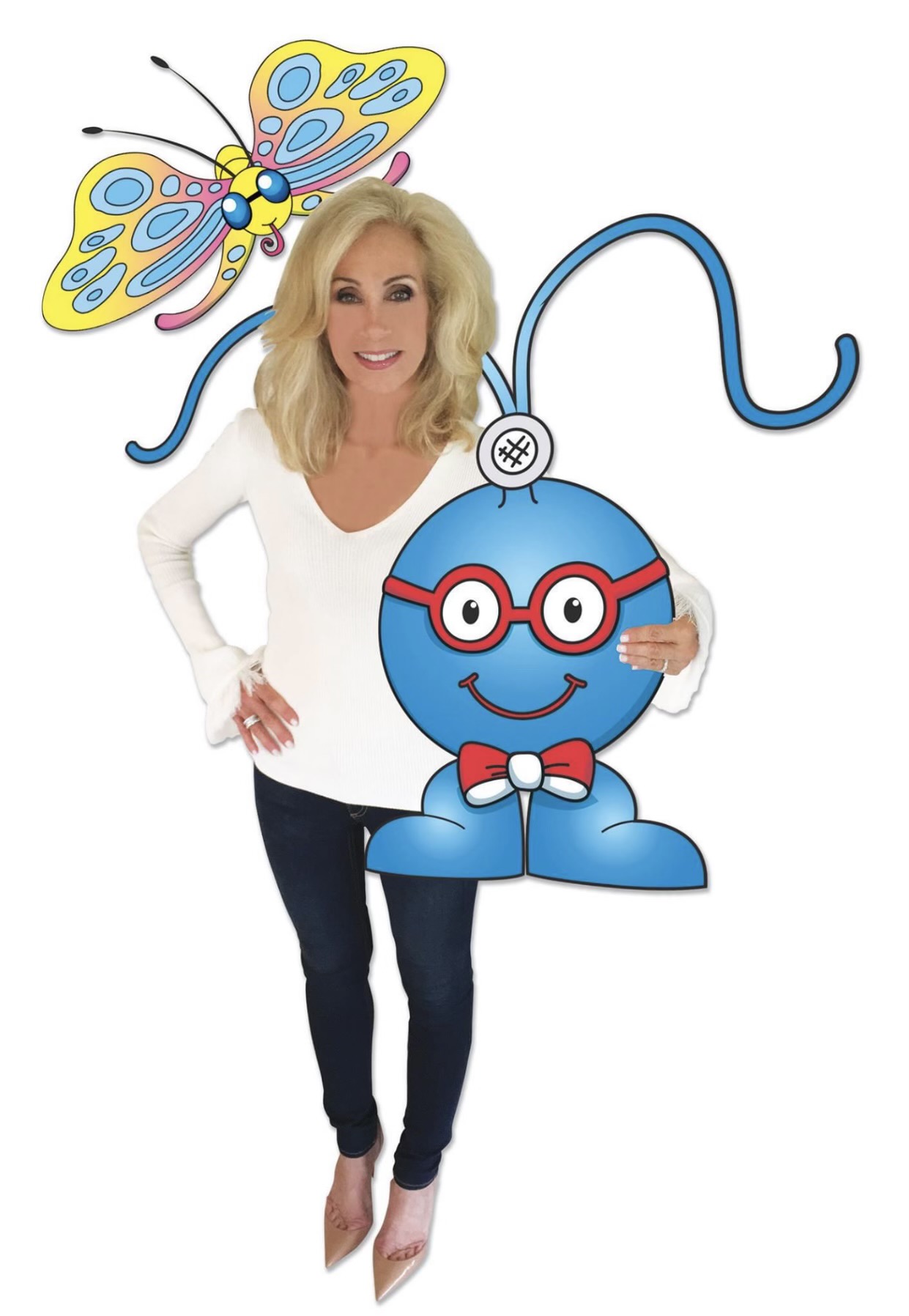 Tweedy Katz is a mother of identical twin daughters with extensive experience in early childhood education and a love for children. At the age of five, her twins were required to wear eye glasses. In the 1980's there was not a market for fashionable eye wear for children which led to Tweedy's daughters being teased. Tweedy wanted her daughters to feel happy and proud when wearing their eye glasses so she created a successful eye wear line for children with an adorable blue character she called "Specky." Specky became the trademark for the company and is now the main character in her books.
By the time Tweedy's daughters went off to college, Tweedy created 14 additional fun loving characters, all of which enhance and embrace kindness, peace and joy.
In her first book Specky and His Magical Spin-Oculars: Helping Chunkee  (volume 1), Tweedy combined her life's experiences with sensitive and positive inspiration from raising her twin daughters.
Tweedy's second book Specky and His Magical Spin-Oculars Meet My Friends (Volume 2) is all about the delightful characters she created for her children. The series of books she has written make children happy while providing them with positive messages.
Tweedy's books are always filled with fun, learning and delightful vibrant characters for the whole family to enjoy!
www.spinoculars.com
http://www.facebook.com/magicalspinoculars
https://instagram.com/speckyspinoculars